The Orange County Wine Society, a non-profit organization that promotes the knowledge and appreciation of wines, is dedicated to raising funds for college scholarships for institutions throughout California. The volunteers of the organization, while enjoying social events, wine tastings and trips throughout the year, is best known for coordinating the OC Fair Commercial Wine Competition and running the wine courtyard at the fair each year. Within the OCWS lies an active home winemaking group which, along with their passion for making fine wines, runs the Homewine Competition which is also highlighted annually at the OC Fair.
The varied interests and social opportunities offered through the OCWS has something for everyone, from people just beginning to find enjoyment with wine in their lives and wanting to learn more to the well versed fine wine lover looking to share their passion with others of like mind.
Current News
Election Results 
Newly Elected Directors:   Mel Jay, Sara Yeoman and Leslie Hodowanec
 Two proposed By-Law revisions passed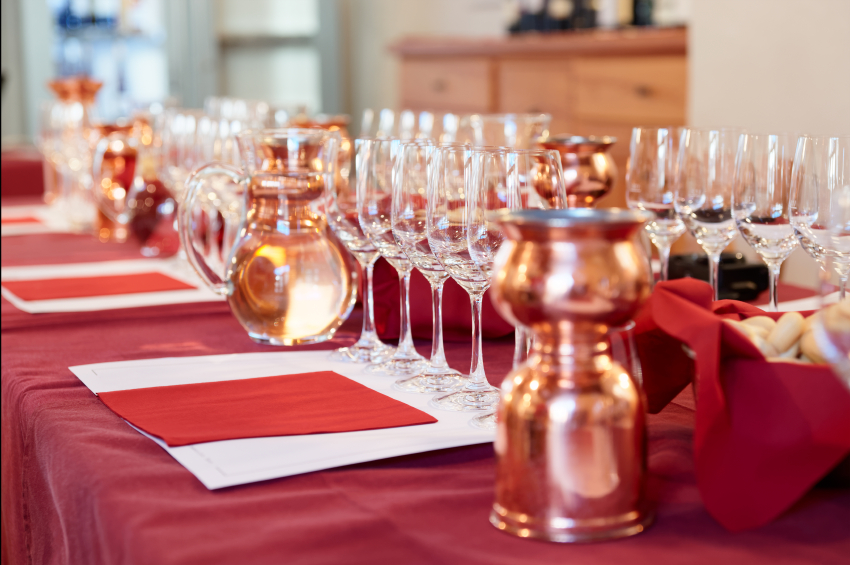 Mini-Tasting: Food-Worthy Reds
The November Mini-Tasting will feature a range of red wines that pair well with holiday feasts. The guests will rate the wines tasted blind in pairs and then discuss their ratings. Each person attending brings a potluck dish ready to serve a small portion to 18 people. You are invited to bring your own wine glasses for tasting, keep in mind the wines are served in flights of two.