As I pen this article about a month before the Home Wine Competition date of June 12, one thought continues to recur in my mind, Volunteers!
Many of our winemaker activities are small tasks or events which do not require too much staffing, planning, or logistics. We have cork and bottle programs, pre-crush and post-crush discussion, grape and juice pick-up and deliveries – not that they are easy, carefree activities. But, nothing within our group compares to the logistics and people power we need for the Home Wine Competition.
The Home Wine Competition, which we hold on the OC Fairgrounds, is the exact opposite. With this being my first year as the Chair (aka – very symbolic lead organizer) of this event, I cannot believe the energized group that has stepped forward to help with all facets to make this one of the finest run, most well respected home wine judging events in the United States.
This week we received a surprise notification by our OC Fair partners that we needed to move our competition to "The Hangar," as the normal location would evolve into a COVID-19 vaccination center. To avoid belaboring this topic, there have been and are many, many challenges and "pivots" to cope with in order to have a successful Competition. The volunteer team leaders have in each instance only said, "Okay, what do we need to do in order to turn and stay on track?"
We normally evaluate over 600 to 700 entries with our Home Wine Competition in a "normal" year; and expect our number this year to be in the 400+ bottle range (currently at about 325 – with a little more than 2 weeks left before our cutoff).
To complete this activity in a day requires people – lots of people (and at the tail end of a pandemic, too), and we must provide a safe environment to work. We have about three judges per panel that are able to look, smell, taste, and evaluate perhaps 20 to 25 wines each before their taste buds are shot for the day. To support those panels, we typically have a couple of stewards per panel to bring those "double blind" wines to their table for judging. We have a complete data entry team that records those judges' ratings for each and every wine. Team leaders for each area coordinate their groups – from check in, to coffee, to stewards, to judges, to panel flow, to data management, to computer entry, to label judging, to best of show judging panel, and teams to package and send out awards and the evaluation sheets, and on and on.
The math works out to just under 200 bodies!  All volunteers – what a group! So, the main point of this article is to "pre-thank" our volunteers!  Without you we have no Home Wine Competition. In past years, we have been able to "thank" those volunteers with an after event the day after our competition – sharing some food and some of the remaining wine from our medal winning wine "leftovers." Unfortunately, we will not have that luxury this year due to the pandemic restrictions, and have ceded our "space" to the TIPS training group that will use The Hangar location to get us ready for our Fair pouring in The Courtyard.
So, in closing – a GREAT BIG THANK YOU to all our volunteers!  Without you we have no Competition, no home wine group, no main group, no OCWS!  Thank you so much!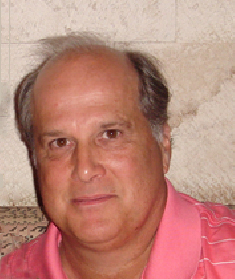 If you have any questions, I can be reached by my email:    Billforsch@ocws.org.
Best to all, cheers!
– Bill Forsch, Winemakers' Group Chair