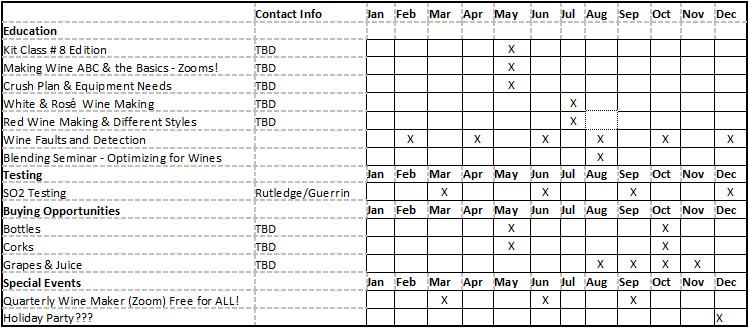 How I Met Your "Mother," aka The O.C.W.S.
I'm not sure if everyone remembers how or why or the circumstances that caused them to join the Orange County Wine Society, but I do!  And it remains amusing to me to this day.
Many years ago, almost 30, my partner Noel and I would make an annual trek to Cancun. Noel had a timeshare week in mid-May at a resort called the Royal Mayan. We so enjoyed the villa which was right on the beach that we never exchanged  that villa for another resort or time slot. I had many, many frequent flier miles on American to redeem; so the trip for us was quite economical. As it many times was our only longer vacation away from work; we began to add days on each end of the week and at one point I think had almost a 3 week stay in and around Cancun. Others also made use of their villas during that same week of May, and we became extremely good friends with several others that we hit tennis balls, played beach volleyball, and socialized with during the week.
Probably our best friends were from Indiana, Mike and Marti. About 15 years into seeing them each May, I began making wine from kits, prepackaged juice. I shared that with Mike and he mentioned that he had tried and not had good results—more like made a lot of vinegar and not good wine!  Perhaps in my 3rd year of making wine from kits I had bottled a couple of wines and as was my habit, I stuffed them into my golf bag with socks on the bottom and clubs around the bottles. I got pretty good at it and was able to put about ½ a case in the bottom of my golf bag. (It had been so difficult to find any good wines in Mexico and thankfully that has changed as many Mexican and South American wines now are available). At that time, weight limits were pretty lax and although the bag might have weighed in excess of 90 lbs, a good tip to the baggage handler got the bags on the flight and to Cancun. I experienced only one mishap—a broken bottle—so I was pretty lucky, I guess.
At this resort, "Happy Hour" started at a ridiculous hour of maybe 2 pm and we rarely missed sitting in the bar area with our friends. I told Mike that I had brought several wines down with me that I had made and he was quite interested. I mentioned that we would do some tastings in a day or two in our villa. Now, try to grasp—these wines were all of 7 weeks old from fermentation, clearing, and into the bottle, so quite juvenile!
Sitting to my other side in the outdoor bar area was well, to be polite, a very elderly lady, extremely tanned, but very well dressed and accessorized. At her side was by an elderly gentleman, but not as old as she. When I mentioned to Mike of the wines she was kibitzing and quickly stated, that they "like wine" too. At first I kind of ignored her but as she persisted, I began to chat with her.
Well, the next phrase she mentioned pretty much blew me away. She and several others had been founding members of the original Santa Barbara Wine Society, (and I think I'm getting the formal name wrong, as I Googled it and couldn't find the name to reference), but other of the founding members as I recall were Julia Child, Robert Mondavi, and the founder of the Culinary Institute to name drop a few names that I remember. Needless to say, I was quite captivated and quickly asked if she would like to attend the tasting of my wines. She quickly said sure.
That interest, after I thought about it, turned into panic and horror as I envisioned them tasting my wines and immediately spitting them on the floor in disgust. I anguished about "dis-inviting" them, but decided that I would face the music on whatever the comments or impressions were.
The afternoon came and they appeared and with some very nice crackers and cheeses, which at the time were very difficult to find in Cancun—so I was impressed. The wine tasting went well and they were thoughtful in their comments—with very nice mention of good fruit, nice finish, and drinkable now. I'm sure that the comments were generous. I then shared with them, how in a panic I was about having such knowledgeable and veteran wine experts tasting my wine.
The point they made that stayed with me was:  we don't try to find the best $150 bottle in price of wine, or up, we try to find the least expensive wine that we like!  And if it is $25, or $20, or $15, or $10—and we like it, all the better!
Those comments got me thinking different about a snobby "Wine Society" and what the objectives might be. Upon returning we joined the Orange County Wine Society and have been members for about 15 years now. I do remember the "new member" event that we went to and our hosts were Leslie and Dave Brown. I quite appreciated Dave's deprecating wry humor and, of course, Leslie's genuine sincere hospitality.
So, don't be snobby and enjoy your wines with some new friends, and keep looking for that "least" expensive bottle you love!  BTW: most home kit wines end up in the bottle and ready to drink for under less than $6!
Home winemaking remains an extremely rewarding hobby and one of my favorite "activities." Those new members that want to try, we mentor, we educate, and we help you on your journey. Contact me if you have an interest in starting an enjoyable lifelong pass-time at BillForsch@ocws.org or by phoning me at 949.981.5087.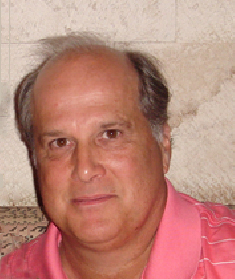 Best to all, cheers!
– Bill Forsch, Winemakers' Group Chair