The Winemakers' Group has finally completed their group purchases and deliveries of grapes but are all still fermenting, racking, and putting wines to sleep for the winter. I want to highlight the fabulous work Bill Forsch, Bruce Powers, Rob Romano, and Dave Wiegand do for our Winemakers' Group grape purchase. Their arrangements, contracts, pickups and deliveries of the various varietals for the 2019 vintage have been nothing short of awesome! This year they delivered 2,000 pounds of Merlot, 1,500 pounds of Zinfandel, 2,000 pounds of Pinot Noir, 2,750 pounds of Sangiovese, 5,000 pounds of Cabernet Sauvignon, 1,150 pounds of Malbec grapes, and 660 gallons of Chardonnay juice. That equals 10 tons of grapes! Way to go OCWS Winemakers. Special thanks to Soltera Winery, Lucas and Lewellen Vineyards, and Emerald Creek Winery for supplying these fabulous grapes.
Thank you all, as well as the others that have helped unload and transport the grapes, and OCWS mentors who help the newbies learn this thousands-of-years-old skill!
Winemakers' Group Holiday Party & Potluck. This month, we are looking forward to the Winemakers' Group Holiday Party & Potluck to be held on Saturday, December 21 in Yorba Linda. We plan on opening our newly bottled 2018 home wines.
Be sure to frequently visit the OCWS website for upcoming Winemakers' Group events and sign-up information.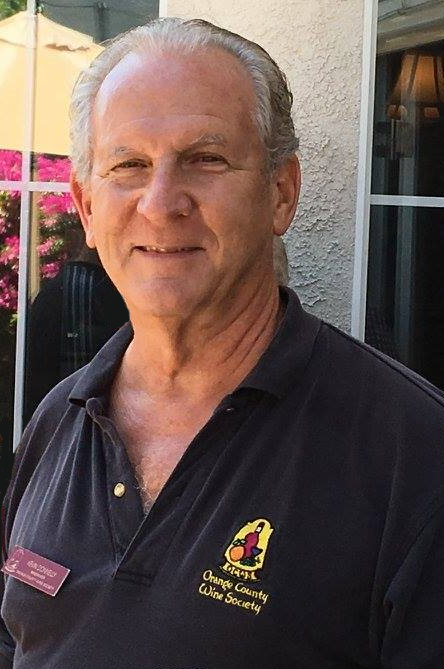 The Winemakers' Group mentors many new winemakers. If you are interested in getting into winemaking, talk to us and we can help you through the learning process.
If you have any questions, contact Kevin at KevinDonnelly@ocws.org.
– Kevin Donnelly