The OCWS Winemakers' Group finished another successful Home Wine Competition on Saturday, June 9. This year we had 178 winemakers from all parts of California who entered a total of 598 wines. In all, they garnered 579 awards.
2018 Home Wine Competition Results. The award medals consisted of: 4 "Best of Show," 81 Double Gold, 61 Gold, 236 Silver, 158 Bronze and 39 Honorable Mention.
In addition, Award Certificates were given for 35 Wine Label Competition winners. The "Best of Show" wine winners received a specially engraved plaque. All Double-Gold wines are judged for the Best of Show awards. The award winning wines will be on display at the Home Wine Competition exhibit in The Courtyard during the Fair, from July 13 to August 12.
We extend our heartfelt thanks to the approximately 220 people who participated this year. Without all of your volunteer time, we could never continue to be one of the largest and most comprehensive judging of California homewines in the state, now for the 42nd year in a row! Once again, the Cook's Caucus provided two wonderful meals, breakfast and lunch.
The day after the Competition, the Winemakers' Group hosted a "Thank You Reception" for everyone who volunteered and entered a wine. It was attended by 172 exhausted but happy people who were able to taste more of the award-winning wines along with enjoying a wonderful catered lunch.
Thanks again to everyone involved. Congratulations to all of the award winners!
Be sure to check out our Homewine Display at this year's Fair. In addition, if you're interested in learning how to make wine, attend one of our Winemaking Seminars on Saturdays between Noon and 2:00 pm during the Fair.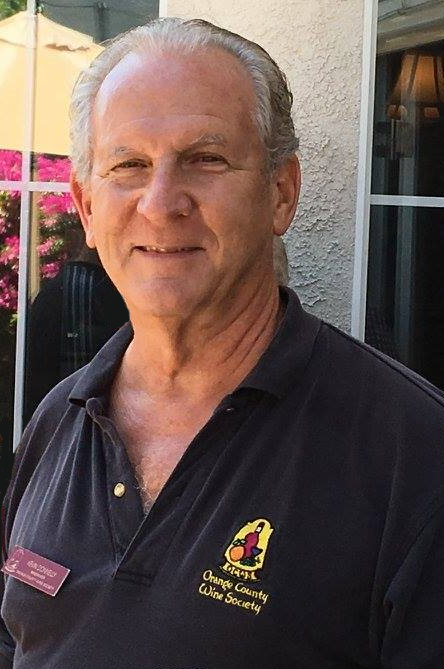 Be sure to frequently visit the OCWS website for upcoming Winemakers' Group events.
If you have any questions, contact Kevin at KevinDonnelly@ocws.org or by phone at 714.457.7229.
– Kevin Donnelly