Winemakers' Group 9th Consecutive Kit Wine Making Class will start on May 15! Look for sign up online – NOW!
As with last year, the class will be conducted remotely via Zoom. This has been one of our most popular classes year upon year. Since inception in 2013, approximately 175 members have enjoyed this program; roughly 2/3rds of our new winemakers have started from this introductory class!  We have even educated past Board members – Liz & Lloyd Corbett, Bill Redding, Leslie Hodowanec, Ken Scott, and Wendy & Stacey Taylor, to name a few.
Many have gone on to produce Silver, Gold, and Double Gold wines as double blind judged in our Home Wine Competitions!  Others have gone on to utilize grapes and fresh juices to make wines, and some have gone on to become commercial wine makers.
This year, as in 2020, we will feature OCWS winemaker, Karyl Newton, who will be conducting the class. Karyl is a passionate home winemaker of kits, grapes, and juice. Her expertise in kit knowledge, techniques, question answering, and delivery humor is unique! Of special note this year – an extremely NOMINAL fee of $15 reserves your spot in this class!  Karyl will conduct this class and cover all stages of winemaking from kits – start, racking, fining, through bottling. Class dates are consecutive weeks – May 15, 22, and 29. No equipment is needed for this class, although we will indicate which kits she will be making if anyone wants to parallel her and make the same kits and utilize her expertise in answering questions with their own wine and equipment. This is a fun, enjoyable, educational experience.  Please reserve your spot with Karyl and our Kit Wine Making Class.
HOME WINE COMPETITION. At this penning for the April newsletter (in mid-March), we are on the cusp of being approved to conduct a 2021 Home Wine Competition on the fairgrounds.
Very, very soon we will have an announcement if moving forward. The timeframe would be June!  Hope with me that we will be allowed to move forward! We expect Covid-safe protocols – with modified formats, spacing, and competition – that will be utilized. More information to follow soon!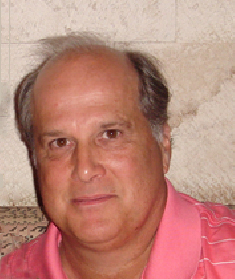 My email contact is:    Billforsch@ocws.org.
Stay safe, cheers!
– Bill Forsch, Winemakers' Group Chair