We've been busy in October, crushing, fermenting, and pressing out our new 2019 vintage! Members have received Chardonnay, Merlot, Zinfandel, Pinot Noir, Sangiovese, and Malbec grapes during the past few weeks, and our winemaking areas have the fabulous aroma of fermentation!
And, of course, while we work on this current batch, we have been enjoying the fruits of our labor (literally), by enjoying our 2018 and earlier wines. We hope to share these wines with our Wine Society friends over the next years. Thanks to Bruce Powers, Dave Wiegand, and Bill Forsch for coordinating and picking up the grapes, and Rob Romano, Jim Kerins, Greg Hagadorn, and Ken Scott for helping with the distribution!
Quarterly Meeting Recap. We had our Winemakers' Group Quarterly Meeting on October 13 that was attended by 61 of our winemakers and friends. Thanks to Rob and Germaine Romano for opening their home to us, and to Jerry Guerin and friends for conducting the SO2 testing. We all enjoyed fabulous homemade wines and a variety of potluck foods.
Winemakers' Group Holiday Party & Potluck. Aside from working on our new wines, we are looking forward to the Winemakers' Group Holiday Party & Potluck to be held on Saturday, December 21 in Yorba Linda. Sign-ups will open in the middle of November and can be accessed through the OCWS website at ocws.org.
Be sure to frequently visit the OCWS website for upcoming Winemakers' Group events and sign-up information.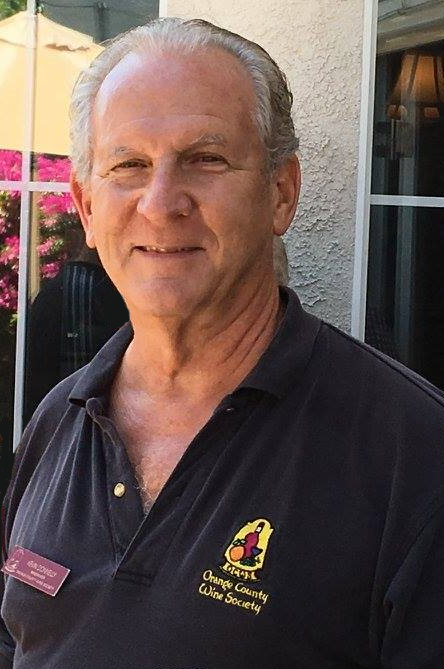 The Winemakers' Group mentors many new winemakers. If you are interested in getting into winemaking, talk to us and we can help you through the learning process.
If you have any questions, contact Kevin at KevinDonnelly@ocws.org.
– Kevin Donnelly