The Winemakers' Group has been adjusting their activities in light of the reduction of on-site activities this year, including the cancellation of the Home Wine Competition and the OC Fair.
In response to our current environment, we have held three Zoom virtual seminars last month. On July 5, I gave a presentation to the entire OCWS titled "Winemaking for Mere Mortals." This was attended online by 50 of our Wine Society members, introducing a lot of new people to the methods we home winemakers use to create our fabulous concoctions.
On July 8, I gave a webinar titled "Filtering, Fining and Bottling," to help our new winemakers understand the final steps to finish their first batches of wine. We discussed various filters, six different fining agents and the improvements they can provide to their wines, and ended by talking about different corking methods used to bottle their wines.
On July 11, we had the first session of our four-week online version of Kit Wine Making. Winemaker Karyl Newton taught this class by starting a kit wine during the webinar. We encouraged our viewers to buy a kit wine and a starter equipment set and follow along with us. This class will continue through August 8 when Karyl will finish up her batch of wine and bottling.
We also completed our group bottle purchase in July, when 20 of our winemakers grouped together to purchase 513 cases of green and clear Bordeaux, Burgundy, and 375ml bottles. Our members saved about $8 per case by buying through our group; so we offer a great service to our members!
Upcoming in August, I will be repeating my presentation of "Filtering, Fining and Bottling" on August 16, in case you missed it the first time.
We will be starting our group grape purchase this month, so watch for emails where we will let you know what grapes will be available this year. By buying as a group, we can offer several varietals of grapes from fabulous commercial vineyards, usually between $2 to $3 per pound. Many thanks to Bill Forsch and Bruce Powers for organizing the grapes.
Watch the first seminar by clicking on the following title Filtering, Fining and Bottling.  This seminar will cover Filtering, Fining and Bottling your wines before the 2020 grapes arrive. This class covers the actions you need to take to finish your wines, including filtering your wine, fining your wine, filling your bottles with wine, cork options, corking your wine, capping your bottle, and labeling your bottle.
Watch the Making Kit Wines    seminar series on Making Kit Wines, given by Instructor Karyl Newton. Karyl moves through all the steps of making wine from a kit, from opening the box all the way to corking your bottles.  You can make your own wine in your home right along with us. You can purchase your own kit wine for $90, equipment for $140, and bottles for $51 (or re-use your own). Karyl will demonstrate each step, answer your questions at the end of each session, and you will end up with 30 bottles of your own homemade wine.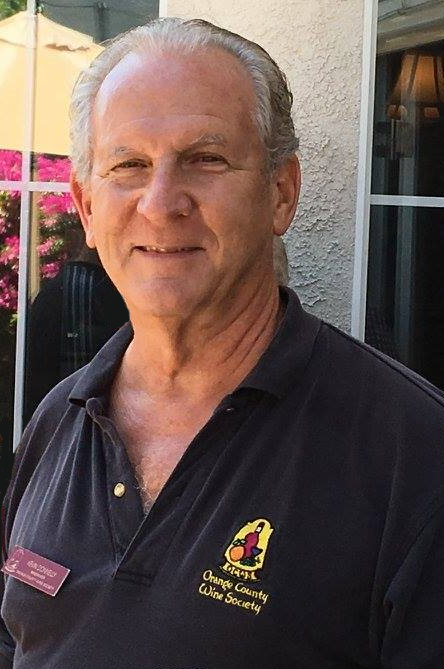 If you have any questions, I can be reached at Kevindonnelly@ocws.org.
Happy winemaking everyone.
– Kevin Donnelly