Way, Way Ahead of His Time!
I attended a very small school of higher learning in South Dakota – Dakota State College, with just slightly over 1,100 enrollees for a 4-year institution. Although I was a good student, my only real interest was to play basketball. As several of my high school friends were attending, I was able to get some great intel on what classes to take and those that I should avoid.
As history was a required prerequisite and mandatory need, the recommended professor was Herb Blakely. He was friendly to athletes as he was the cross country coach and assisted the distance runners during track season – he was an easy pass and he had low requirements for attendance.
You did, however, need to be wary to not sit in the first or second row, as his excitement in sharing history lessons might get you a little "wet," as he spewed quite often saliva in his excitement of sharing our country's history! "Spewing" is probably something today that would not be acceptable or tolerated!  Herb was an extraordinary presenter. He made history sound so exciting – with beautiful descriptive vocabulary of the extraordinarily boring events from our history. He was not a particularly handsome man, and he had somewhat of an uneven jaw that probably exacerbated the spewing. He had a terrible limp (and a built up shoe, I think, if I can remember back almost 50 years ago), something I found a bit ironic, as he was the cross country coach and a pretty good one at that. Very loyal and determined members of his squad ran for him very well and competed with many other schools with bigger budgets, money for travel, and scholarships to lure high school runners into their system.
As I was thinking of this month's article and thinking of the "angle" on why I'm going into this LOOONG story about Herb Blakely, I Googled his name, wondering first if he was still alive (I believe he passed in 2013), and I was surprised but not amazed that his legacy lives on in two forms (that I found – could be more). A Herb Blakely multi-state invitational women's track meet lives on in his name and another, somewhat interesting, but not surprising, very prestigious award – The Herb Blakely West River Historic Conference Award. The award is given to one individual annually that is deemed to have done the best at keeping our forefathers' history alive of the Great Plains and the award is titled: Outstanding contributions to local and regional history, a sense of American patriotism, and efforts to further the concepts of good citizenship. Wow, quite a mouthful!
I think you will find very interesting who the first recipient was, (if you'll click on the link). He was a South Dakotan, SD College graduate, and nationally known! Herb Blakely Award — West River History Conference, Inc. (Ok, I'll spill the beans – Tom Brokaw).
Well, on to the reason for Herb's lengthy lead in. His very often used phrase – ZOOM – ZOOM – ZOOM. Yes, believe it or not it was this frequent phrase as he would describe the historical events during class, or as I, at times overheard when he was sharing thoughts with his cross country team members. ZOOM – ZOOM – ZOOM.
We would always be sure to keep a distance when the ZOOM, ZOOM, ZOOM started as this was probably the "wettest" time around Herb.
It looks like we will be ZOOM – ZOOM – ZOOM'ing this year quite a bit, and below is our "tentative" calendar of many of the activities we will attempt to have in 2021. Lots and lots of ZOOM connections!
We need helpers and new people to join in with us. Most of the Zoom sessions will be free of additional fees and will be open to our OCWS members.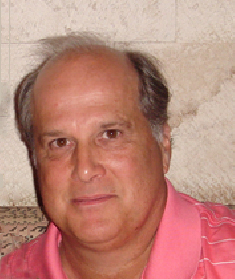 Look for more information or sign up on our OCWS website at ocws.org and click on the Winemaker tab. My email contact is:        Billforsch@ocws.org. Stay safe, cheers!
– Bill Forsch, Winemakers' Group Chair