Because of the unusual weather this year in California, crush season extended well into November. Thanks to exceptional efforts by Bill Forsch and Bruce Powers, the Winemakers' Group delivered over 20,000 pounds of grapes and 660 gallons of juice to our winemakers this year, an all-time record. The grapes included Cabernet Sauvignon, Merlot, Pinot Noir, Zinfandel, Petit Sirah and Sangiovese. The delivery of 660 gallons of white juices included Chardonnay, Sauvignon Blanc, and Pinot Gris.  Many thanks to their helpers, Rob Romano, Dave Weigand and Noel DeSota, and everyone else involved.
Quarterly Meeting & Post Crush Seminar Recap. Bruce Powers has been busy this month! In addition to delivering grapes, he and his wife Jeannine hosted our Quarterly Meeting at their house, and Bruce taught a class on making Rosé wine from Sangiovese grapes.
Thanks to Rob Romano for organizing our Post Crush Seminar, and to Germaine Romano for hosting us at her work's conference room.
Winemakers' Group Holiday Party. The Winemakers' Group will host our 5th Annual Winemakers' Holiday Party on Sunday, December 16 in Yorba Linda overlooking East Lake, which sparkles with beautiful Christmas lights. This event always sells out.
Please visit ocws.org for more information and details on this event, as well as sign-up information.
The Winemakers' Group mentors many new winemakers. If you are interested in getting into winemaking, talk to us so that we can help you through the learning process.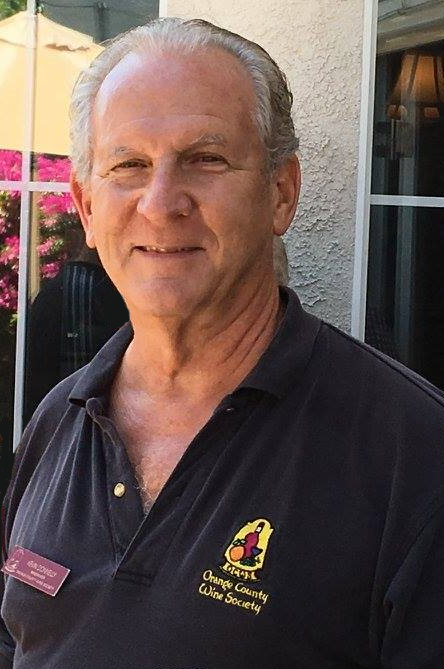 Be sure to frequently visit the OCWS website for upcoming Winemakers' Group events.
If you have any questions, contact Kevin at KevinDonnelly@ocws.org.
– Kevin Donnelly