May was a busy month for the Winemakers' Group, both with training and preparing for the OC Fair Home Wine Competition to be held on Saturday, June 9.
Wine Judging Seminar Recap. Our annual Wine Judging Seminar was held on May 5 and led by Jerry Guerin. Forty-one new and experienced judges attended this seminar and learned about UC Davis' modified 20-point judging score sheet. The seminar was highlighted by tasting (yay!) and judging five different wines, and lowlighted by learning to identify wine faults by smelling bret, oxidation, ethyl acetate, and several other off-smells (ugh!). Many thanks to Jerry and Kim Guerin, and Lynn Hess for hosting this event at her beautiful winery!
Kit Wine Class Recap. On May 12, Kern Vogel hosted his sixth Kit Wine Class which was attended by 18 enthusiastic new winemakers! The attendees began with making Port wine from a kit, learning how to add the ingredients and to be patient – probably the hardest thing in winemaking! Kern made a Sangiovese before the class which the attendees then finished up and bottled. Each person took away a newly bottled Sangio at the end of the class. Thanks to Mike and Dawn Iglesias for assisting Kern in all six classes.
2018 Home Wine Competition. We are starting to receive wines for the Home Wine Competition! Mike Paz, Jerry and Kim Guerin, David Rutledge, Rob Romano and Kevin Donnelly have been receiving and bagging wines and sorting them in the cellar at The Courtyard. Mike Paz has been sending shipping boxes to our drop-off locations throughout California. We hope to be close to 700 wine entries this year.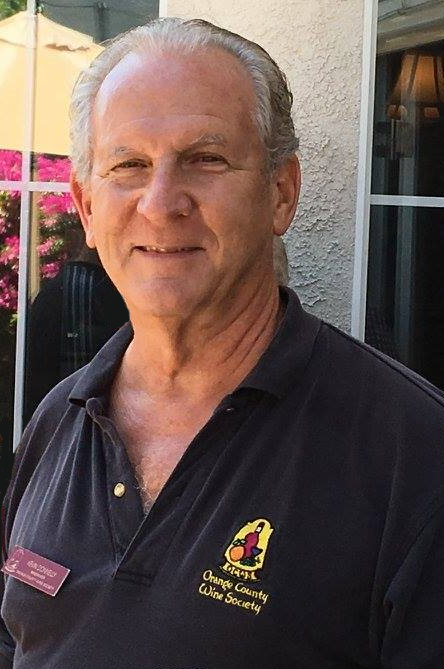 I look forward to seeing many of you at the Home Wine Competition on Saturday, June 9. Until then, happy winemaking!
Be sure to frequently visit the OCWS website for upcoming Winemakers' Group events.
If you have any questions, contact Kevin at KevinDonnelly@ocws.org.
– Kevin Donnelly