The Winemakers' Group ended June with a double-header.
On Saturday, June 29, we received some advanced winemaking training from François Cordesse, Winemaker at Francis Ford Coppola Winery. The information and education we received was fabulous, and the 15 of us who attended took away several new tricks for our toolbox. Thanks, François!
On Sunday, June 30, we attended our Spring Quarterly Meeting at the beautiful home of Robin McCormick! Thanks to Robin for hosting us again and providing us with a backdrop overlooking the Pacific Ocean on a perfect and beautiful day.
Upcoming. We are now collecting information about our upcoming Group Grape Purchase and should have information very soon on varietals, AVAs, and pricing for various white and red wine grapes. Stay tuned!
Home Wine Competition Display in The Courtyard. Our new Home Wine Competition Display is assembled and standing tall during the 2019 OC Fair!
Thanks to Rob Romano, David Rutledge, Eddie Petros, and Rich Skoczylas for helping assemble the display, and to Ken Scott for creating the new beautiful banner!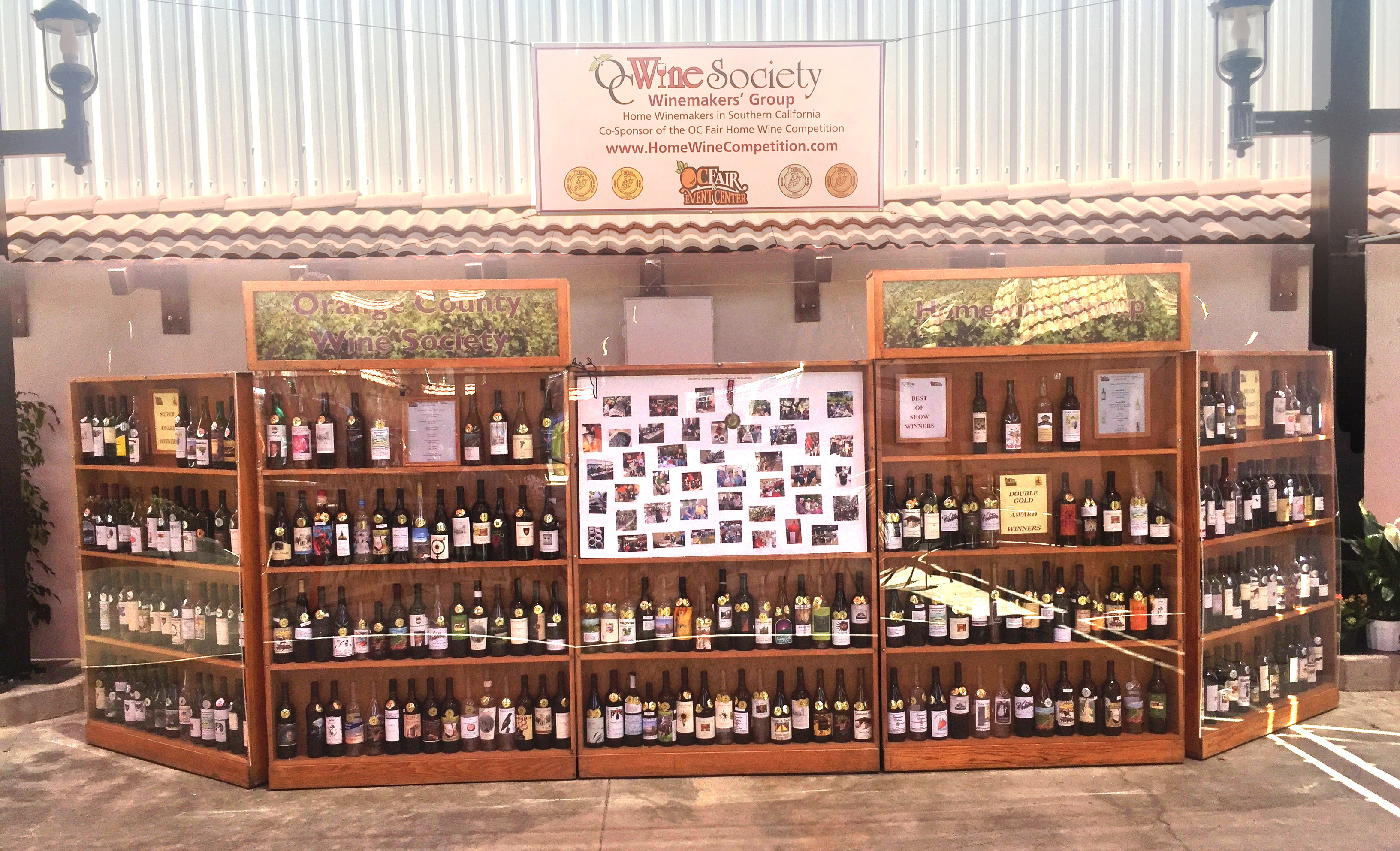 A Call to Action. Mark your calendars for Tuesday, August 13 when I will be reaching out to seek volunteers to disassemble the display and place it into storage for use next year.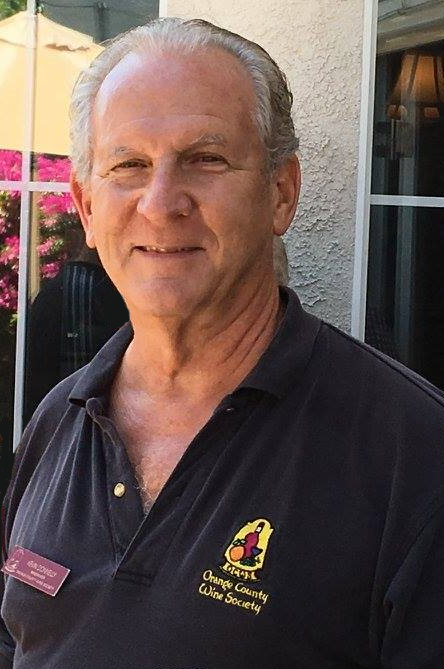 The Winemakers' Group mentors many new winemakers. If you are interested in getting into winemaking, talk to us and we can help you through the learning process.
If you have any questions, contact Kevin at KevinDonnelly@ocws.org.
– Kevin Donnelly