OCWS History—Stories of our Vintage Members
As part of our ongoing series, we are featuring the biographies of our "Vintage Members." Join me in this journey back through time with the stories of our amazing members who helped build the organization.
This month, we feature a couple who have been instrumental in many of the OCWS events like the Commercial Competition and Wine Cruises, Jane and John Goodnight. Enjoy this walk down memory lane in their own words.
If you would like to nominate one of our "Vintage Members" to be featured in a future article, please drop me an email at
Carolyn@ocws.org. Cheers!
– Carolyn Christian, Director / Historian
OCWS…The Earlier Years
Part I – Jane's Story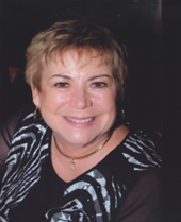 After moving to California in the early 1970's, my first husband and I made wine from grapes we picked in Rancho Cucamonga, and we purchased our wine making supplies from Brant's Wine Rack in Orange. We met Jerry Mead through his wine tasting group (WINO) and became his first regional directors. When Brant and Jerry decided to go to the OC Fair to propose a Commercial Wine Competition, they organized a Steering Committee and asked me to become a member. By this time, I was writing articles on Cooking with Wine and giving presentations to interested groups, including the group of Home Winemakers that met at Brant's store. Although I was not an official member, I was involved with the Orange County Wine Society since the beginning, including judging the Home Wine Competition.
Jeri Hanson and I were the wine stewards at the first Orange County Fair Commercial Wine Competition when only Gamay Beaujolais and Chenin Blanc were judged; basically a beta test for the OC Fair. Jerry Mead went on to being our Judging Chairman for many years working on contract with the OC Fair Board. In the late '70s, I began a career in the Wine and Spirits Industry and developed contacts, who were able to provide presentations at our monthly meetings and donate their product for many of our events.
John and I were married in 1983 and became very active members. For many years, I was the "Chief Chili Pepper" or the "Head Jalapeño" chairing the Annual Chili Cook-off, working the Wine Courtyard as a cash verifier and wine server, and hosting many of our Mini-Tastings.
Part II – John's Story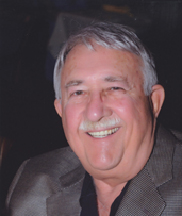 In 1984, John Hardman urged me to run for the Board of Directors, despite being a relatively new member. I agreed, and much to my surprise, the BOD voted me in as the Treasurer with the mission of computerizing the OCWS' financials. At that time, managing the OCWS accounting was haphazard at best. We kept a checkbook and petty cash in a cigar box. All records were sent to an accounting agency who compiled all of our accounting reports and documents. Bear in mind, it had been quite a few years since I had accounting in college, so it was a learning experience for me. Also, during this time, software programs were just becoming available, and I had to choose one to use. Patting myself on the back, mission accomplished with a shareware program I found and bought for $35. After changing programs another three times, I converted our financials to QuickBooks when we hired Janet Hammond, our first full-time Office Manager.
During the earlier years, the OCWS seemed to be always short of working capital. It got so bad that on several occasions, the Board Members used their own credit cards to pay our vendors. Before the OC Fair could generate any cash, I remember calling many of our vendors to see if they would extend our credit terms. Fortunately, most did. I was very apprehensive when the Fair Board built our current venue, as it seemed "out of the way." Fortunate for us, the first year we operated our new venue, we grossed over $50,000, a gain of about $15,000 more that we had expected. At that time, Marcia Brechtel worked as the sole manager for the morning shifts, and Al Barber and I took turns managing the evening shifts. This lasted for two years, at which time we realized we needed a lot more help with shift managers and began a training program and procedures that now affords us plenty of managers, assistant managers, and volunteers.
I ultimately completed four terms on the Board, having served as President for three years, Director for one year, and Treasurer for eight years. Additionally, at one time I was doing the books as Treasurer, acting as the Membership Chairman, and publishing the monthly newsletter—all this while working full time! During my involvement with the OCWS, I have chaired many events including the Wine Courtyard, the Wine Extravaganza, the Wine Classic, the Wine Extraordinaire, the Chili Cook-off, and eight Wine Cruises, among others. After my last tenure on the Board, I continued to handle all of the OCWS accounting and to publish the monthly newsletter, until finally giving up these two tasks to Charles English and Linda Mihalik, respectively. Since my retirement, I am now down to being a member of the Finance Committee and volunteering for a few events.
We have really enjoyed our participation over the years, have met many wonderful people, developed long-lasting friendships, and enjoyed a lot of great wine and food! In summary, it has been quite a ride!
–  Jane & John Goodnight