OCWS Board of Directors Elections: Last Call. Don't Wait. Declare.
Declare early and take advantage of the opportunity to introduce yourself to the OCWS members volunteering at The Courtyard during the Fair! The Courtyard offers a unique venue for members to gather before and after shifts or to simply stop in and enjoy a glass of wine. Take advantage of getting some valuable "face time" with members to discuss your qualifications and desire to be considered for the Board.
Declare now, don't wait until the filing deadline. Put yourself in front of your photo and written statement in an informal, relaxed and friendly setting.
Commitment. The overall time commitment for a member of the Board of Director varies, based on assignments and participation. All Board Members are expected to attend the monthly Board Meetings. Board members are also expected to organize or act as liaison for certain events and projects as assigned by the President. These responsibilities will generally require several hours per month of your time. Additionally, Board Members are expected to attend as many OCWS events as possible and are granted free attendance at most events for their participation.
Skills and experience a candidate should possess, but not be limited to, are: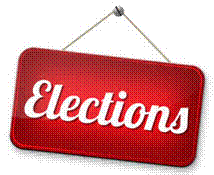 A general knowledge of OCWS events and activities
Experience as a volunteer in some events; involvement with event committees
The ability and time to organize events during the year
Experience in selected events and budget management
Be a member in good standing
Submission and Deadline. To declare your candidacy for a position on the Board, the candidate must present their Declaration of Candidacy in writing, by mail or via electronic media to the Election Chair no later than fourteen (14) calendar days prior to the scheduled Annual Business Meeting. The last date to declare candidacy for this year's election is the hard date of Friday, August 25, 2017.
During the Annual Business Meeting, you will have the opportunity to speak to the membership and present your qualifications. A written Statement of Qualifications must be presented to the Election Committee no later than five (5) calendar days after your Declaration of Candidacy.
Questions, Reach Out. If being an OCWS leader interests you, feel free to contact Greg Hagadorn with any questions related to Director responsibilities, the election process or other matters related to the election. Greg can be reached at 714.388.8803 or at Greg@ocws.org. Involvement as a Director of the OCWS can be both personally and professionally rewarding.
Candidate Statements. As candidates declare their candidacy in accordance with election protocols, their photo and statement will be uploaded on to the OCWS website for your review and consideration. BOD Candidate Statements can be accessed on the OCWS website either at About>Our Organization or at the link on the landing page at ocws.org. Please be sure to visit the site frequently.
– Greg Hagadorn, 2017 Election Chair