Interested in becoming a BOD candidate see the following posts for information on how to apply:
The candidate statements of Brian McDonald, Bill Redding and Ken Scott are listed below.  Candidates statements will be added as they are submitted to Greg Hagadorn, 2017 Election Chair.  Greg can be reached at 714.388.8803 or at Greg@ocws.org.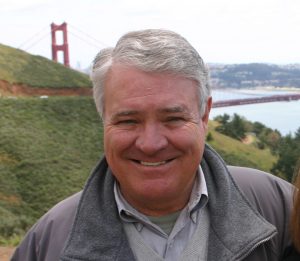 BRIAN MCDONALD
My name is Brian McDonald and I have had the honor and privilege of serving on your board of directors for the last three years and I am now asking for your vote to allow me to serve a second three year term.
During the last three years, in addition to other director responsibilities, I have been the Membership Chair; have chaired the chili cook-off in 2015 and Oktoberween in 2016.  I chaired the by-law committee and am currently one of two co-chairs for the Courtyard under Fran Gitsham.  I am also the chair of his year's Holiday Dinner Dance.
As your membership chair, I created a membership promotion which, with the strong support of the Marketing Committee, brought in 115 new members during the 2016 Fair.  A similar promotion will be held during this year's Fair.  We have transitioned membership from a 100% manual input system to a state of the art automated system under the guidance of Stacey Taylor.
As chair of the by-laws committee, much needed amended by-laws were approved by the general membership last year.
During the three years I have served on your board, I have been fortunate to serve with a very dedicated group of individuals and I am hopefully I will be given the opportunity to serve OCWS for another three years.  Thank you for your consideration and, most importantly, your vote.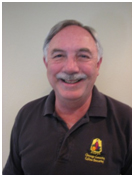 BILL REDDING
For the past 16 years my wife Carolyn and I have been members of the OCWS and have participated in the commercial and home wine competitions.
The OCWS has been instrumental in helping me to personally learn about and appreciate wine and winemaking and has provided an opportunity to get to know some really wonderful people who share their knowledge and love of wine.  Three years ago I was elected as a Board Director and it has been another great opportunity to work with and serve our members.   When I first ran I pledged to work with enthusiasm and to work hard for the OCWS. During my term as a Director it has been my privilege to chair the Mini Tasting events, the Holiday Dinner Dance, Wine Auction and serve as Cellar Master.  Other administrative duties I have performed are-OC Fair Liaison, volunteer point recognition and wine steward-winery events.  For the past two years I have served as the Vice President.
I now seek your vote to re-elect Bill Redding as an OCWS board member.  I pledge to continue to work with enthusiasm and work hard for the OCWS.
Thank you for your vote!
Bill Redding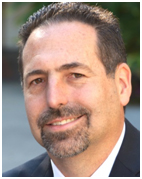 KEN SCOTT
I have been a member of the Orange County Wine Society for 5 years now.  Many people know my wife Irene Burdi Scott who has been a part of the organization for much longer.  Quickly after joining I have become very active in supporting the wine society.  I have been on the Marketing Committee for the past 2 years helping to provide a fresh and updated look to our marketing materials and information that we provide to the wineries to encourage enrollment in the Commercial Competition.  Creations for the marketing committee include the Commercial and Homewine competition brochures, Homewine competition placemats and posters, New Membership brochures and cards, membership applications, Winecompetition.com business cards, and OCWS stationary updates.
I currently work for Xerox (30 years) and have a background in color printing systems, graphic design, computers, marketing, and workflow automation.
I have been a home winemaker for the past 3 years with 2017 being our first homewine competition entered where we received three Silver medals and one Gold medal.
For 2017 my wife and I were the Volunteer Coordinators for the Commercial Wine Competition putting in hundreds of hours to make the event run smoothly by facilitating all our incredible volunteers.
I look forward to the opportunity to work on the board of directors and continue to support our members with the goal of continuing to improve our brand, our messaging, and our membership.
Thank you for your consideration and your vote!
Ken Scott