Chris Cunningham Scholarship Endowment
The Board of Directors is very pleased to announce a scholarship endowment to Sonoma State University, in the name of Chris Cunningham. Chris, a treasured member of the OCWS, passed away in early 2018.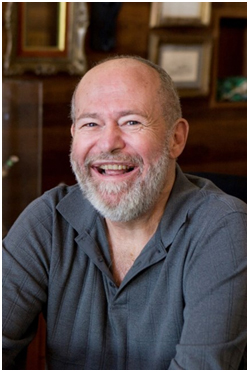 While working in the wine industry, Chris became highly respected by wine professionals and recognized for having an excellent palate.
Chris, along with many OCWS members, traveled often to the Russian River area, stopping by tasting rooms to meet the winemakers, discuss their harvest, and to sample their current vintages. Chris' favorite varietals were Cabernet Sauvignon and Meritage.
This fall, the Sonoma State University Wine Business Institute is launching a new transition program, the first of its kind in the region. The new joint program includes a collaboration with local winegrowers and students from Santa Rosa Junior College who earned their Associate's Degree in Enology and Viticulture to be able to transfer to SSU to earn their Bachelor's Degree combining a comprehensive knowledge of the wine business and production of wine. Beside students pursuing degrees in the field of Business, scholarships are awarded for first-hand experience in viticulture and enology to those working "in the fields" of vineyard agriculture and winemaking research.
At this time, any OCWS member considering donating funds to the Chris Cunningham Scholarship account may specify Sonoma State University on their check or donate directly to SSU in the name of Chris Cunningham—OCWS. This is a wonderful way for his friends and family to honor the legacy of Chris and acknowledge his generous contributions to the OCWS in supporting the region's wine industry and help sustain the California wine industry and Chris' memory.
Chris, we all raise our glasses to you for honoring us with your trust and thirst for wine appreciation for years to come. On behalf of Sonoma State University and the OCWS, we extend our heartfelt appreciation to the Cunningham Family. Cheers, Chris!
– Leslie Hodowanec, Scholarship Chair