Whether it's lunch under a big oak tree or a private tasting overlooking a valley, wine club benefits can make it worth the commitment.
Chances are – at one time or another – you have joined a wine club.
The inevitable lure for us oenophiles was most certainly the wine itself. Whether it was your favorite varietal that hit your palette just right during a tasting or a varied selection of wines that intrigued you, wine clubs also tend to have a host of benefits that aim at retaining newly minted members.
But what about the clubs that have a special touch – that something extra which might get you to join?
At Sunce Winery in Santa Rosa, members can get a complimentary sunset cruise in San Francisco Bay. Bushong Vintage Company in Paso Robles offers an annual Winter Vinyl Package where customers get three red wines and a new, collectible record picked by owner Jason Bushong himself. How about virtual tastings with comedian Martin Short and late-night TV host Jimmy Kimmel at Hall Wines in Saint Helena? And, over at Eberle Winery, also in Paso Robles, military and law enforcement get a whopping 40 percent off purchases that also applies for the wine club.
Discounts are usually the biggest appeal people are given when they join a club. It often ranges between 10 and 30 percent, often with free shipping or maybe even a local pickup where members get to taste the most recent releases.
Of course, joining a wine club usually means free tastings at the winery itself. And given that some tastings for visitors in Napa, Sonoma or elsewhere can be north of $50-$100, it makes sense to join a club and get shipments 2-3 times a year.
OCWS members Dino and Adrienne Amico have some sage advice for fellow members when it comes to shipping.
"We have our wines shipped to a FedEx store near our home so we don't have to be home to sign for the delivery," Adrienne says. "FedEx keeps the box in its air conditioned space and allows us five days to pick it up before returning it to the sender."
Joining a club also means that you part of a new family. However, with larger corporations snatching up wineries across California, that family feel has been tougher to retain.
At Navarro Vineyards and Winery in Mendocino County, family is the name of the game. Aaron Bennett and his sister, Sarah Cahn-Bennett, run the winery after it was founded in the early 1970s by their parents Ted Bennett and Deborah Cahn.
The winery's pre-release tasting program centers on a direct relationship between the winemaker and the customer and during each release, Ted and Deborah delve deeper into stories of the 20-25 wines they produce, giving members a behind-the-scenes look of what it takes to make each wine.
Aaron says Navarro tries to make the wines affordable while not cutting corners to ensure people get the highest quality wine.
"It was important for us that access to those wines should not be elitist," he says. "Additionally, I believe our members generally have an appreciation for multiple varietals and an eagerness to learn and try different wine and different styles. We're constantly keeping our ears to the ground and experimenting with different approaches."
The answer is simple for Mike Owen, president and CEO of Crystal Basin Cellars in El Dorado County, when asked to describe the typical club member for his winery.
"Over 21 with lips," cracks Mike. "Some people are very curious in a wine-centric way and others like the social aspect and our 'Cheers'-like approach to hospitality."
Mike added that Crystal Basin allows customers to swap out wines in the same categories to fit their particular favorites; members can skip up to a year of shipments so they can retain club benefits; and there are two programs that reward members referring friends, including a $100 discount on a case of wine.
OCWS members Cathy and Lee Painter belong to several wine clubs. While they have leaned toward smaller, family-owned wineries, they have enjoyed Onx Wines, located in the Tin City area of Paso Robles. Before getting your shipment, Onx lets you order two-once sample bottles and also host a Zoom tasting with the winemakers and cooking classes.
"They provide a bottle of white or rose to drink while cooking and a bottle of red to have with dinner, plus a pack of all the ingredients for the meal," Lee says. "We've done four of these, making seared duck breast, homemade pasta, paella and Christmas cookies."
Paula Baker, office manager at Fallbrook Winery in San Diego County, says the winery strives to keep its "small town, friendly vibe" – right down to guests getting greeted by Cooper – the winery's beloved dog that likes to herd folks into the tasting room.
Members at Fallbrook also can swap out different varietals for their quarterly shipment that best suits them. They can get intimate seating in the cave, invites to club parties and small group tastings with winemaker Euan Parker or another member of the production team.
"Friendly, knowledgeable staff make members feel like part of a close-knit family – which they are, really!" says Paula. "We welcome everyone with a smile."
The good news for those wanting to join a wine club is that there is no shortage of choices and with a little research and ample time to taste, a suitable match is only a click away.
---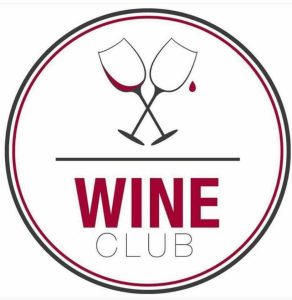 Joining a Wine Club: WHAT TO LOOK FOR
With thousands of wineries
throughout the state of California, choosing the wine club
that's right for you can be
daunting. Before you commit,
consider the following:
Shipping can really add up. Be
sure yours is included.
• • •
A club that offers quarterly
shipments will typically cost
twice as much as biannual
shipments

simply because you're
getting more bottles. Know how
much you're willing to spend.
• • •
Do you prefer whites over reds
and avoid rose varietals?
Customized allocations may
be just your thing.
• • •
Look into discounts on future
orders, incentives for referring
a friend and even free bottles.
• • •
Private tours, invite-only parties
and lunch in the vineyard are
great reasons to join.
• • •
Consider the cancellation and
return policies before you
decide whether the membership works for you