Past Events
Events List Navigation
August 2017
Courtyard Seminars are available to the public and members of the OCWS. If you are interested in attending any of the following seminars, please call the Courtyard office 714 708-1639 Wed-Sunday noon-11pm or the OCWS office 714 708-1636 during business hours Mon-Fri 8am-4pm to make your payment and reserve your seats.
Find out more »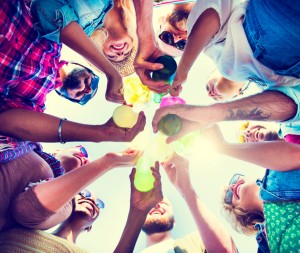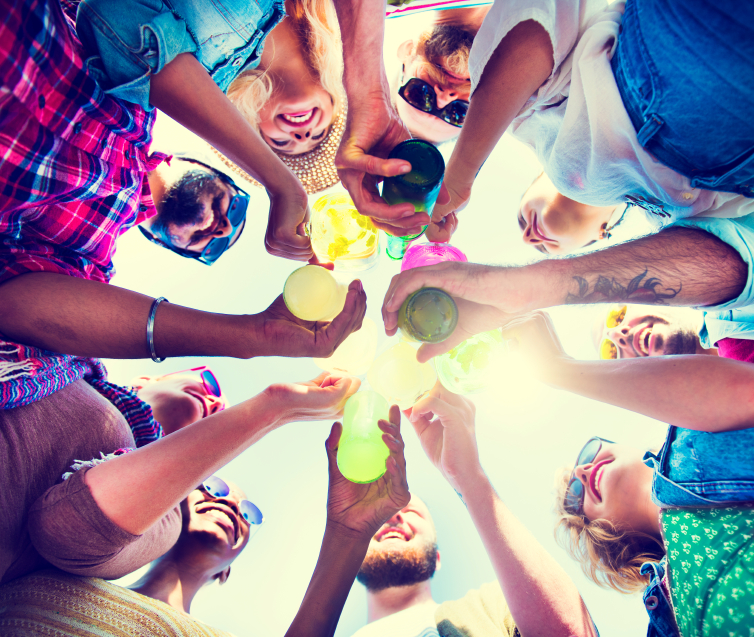 Welcome to the Orange County Wine Society! You are invited to a New Member Mixer. This free event is a great way to meet other new members and the Board of Directors as well as learning more about what the OCWS has to offer so you can get the most out of your membership. Wine, soft drinks and light appetizers will be served. Please be sure to wear your name badge. Attire is casual and is outdoors so dress accordingly…
Find out more »
September 2017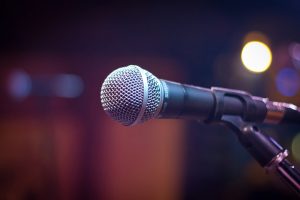 The Annual Business Meeting, is free to all OCWS members, it offers an overview of the year's activities and a financial summary of the 2016/17 OCWS Board year, volunteer awards will be presented, and provides the best opportunity for members to meet the candidates for the BOD. A light dinner is served after the meeting.
Find out more »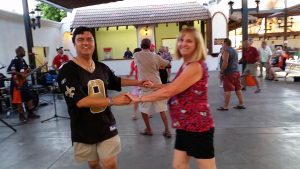 A traditional Western BBQ with food prepared by our own Cooks Caucus. Dress up in your Western Attire and enjoy music, dancing beer wine and good food. Raffle, Silent Auction and Wine Wall. What could be more fun?
Find out more »
October 2017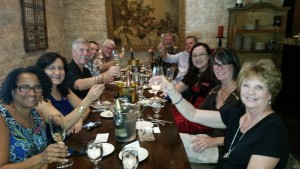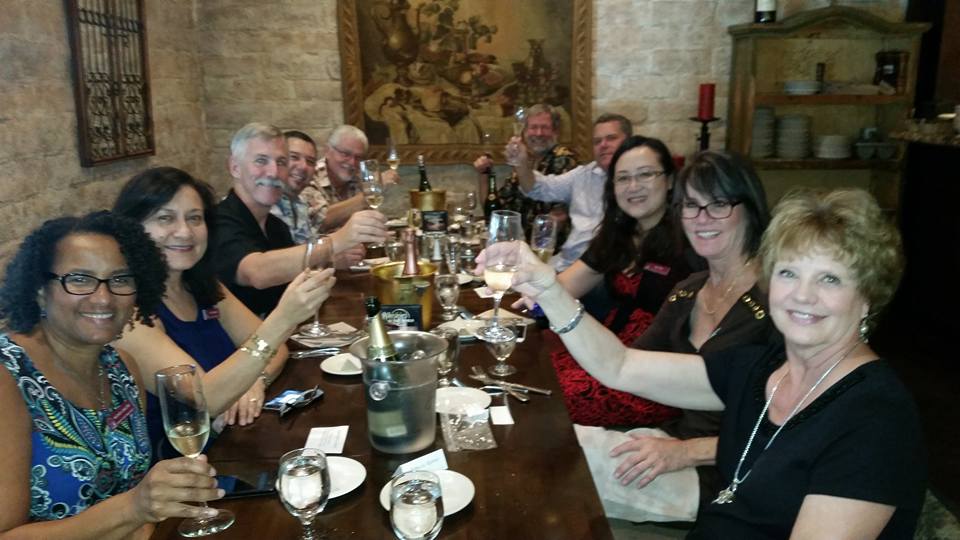 The annual Installation Dinner for the Orange County Wine Society will feature a gourmet, four-course dinner at Yves' Restaurant. The evening will begin with a Sparkling Wine reception to allow members to mingle prior to dinner. The OCWS will provide selected wines from our cellar to accompany the meal. The event will provide members the opportunity to welcome the newly elected Board members as well as honor the hard work of the outgoing Board members.
Find out more »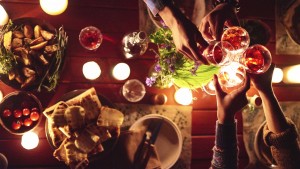 Our next Winemakers' Quarterly Meeting & Potluck will be on Saturday, October 14 at the beautiful home of Ed Reyes and Debbie Renne's house. Please bring a food item to feed between 8 to 12 people, and a bottle of wine, either homemade or commercial. All OCWS members are welcome and encouraged to attend. If you don't want to make wine, come learn about the Winemakers' Group and drink some fabulous wines! The general meeting starts at 1:00 pm, with Sulfite…
Find out more »
November 2017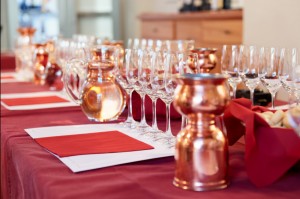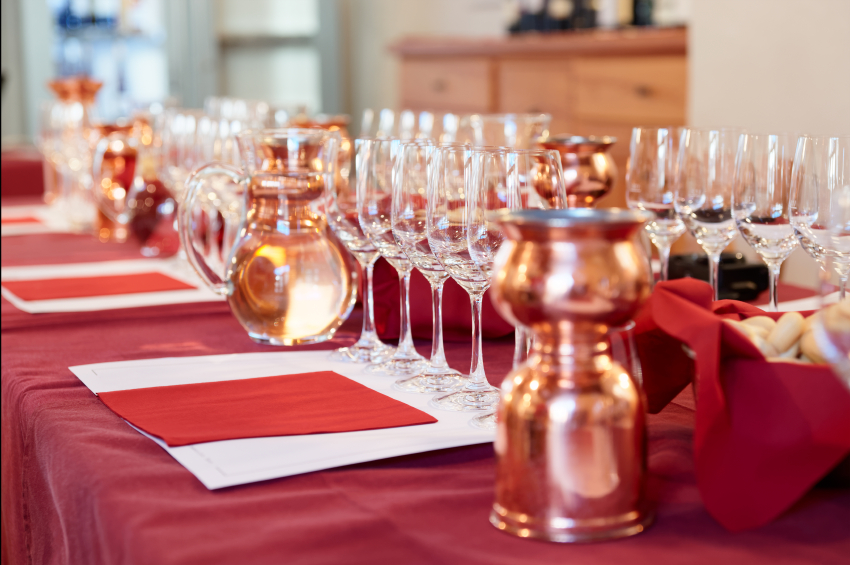 The most popular grape among American wine drinkers is Cabernet Sauvignon. Cabernet Sauvignon produces wines with deep, dark colors that offer complex scents and concentrated flavors ranging from blackberries, crème de cassis, black cherries, boysenberry, blueberry and chocolate when young, to fragrances of tobacco, truffle, cedar wood, earth, lead pencil and leather when mature. Hosts: Mini-Tastings are held at various host sites around Orange County. If you would like to host this event, please email Bill Redding at Bill@ocws.org or…
Find out more »
December 2017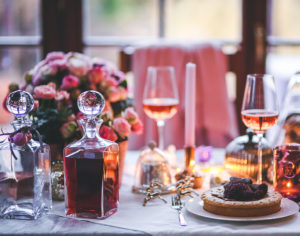 The last day to sign up is November 26. The cost for this fun filled evening is $90 per person which includes tax, and tip. Valet parking is available at a discounted rate of $5. Non­-members accompanied by an OCWS member are welcome at the same price!
Find out more »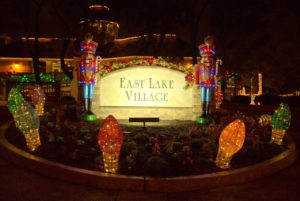 This event will be a POTLUCK, and we ask everyone to bring a food dish large enough to feed between 10 – 12 people, and a bottle of good wine per person, either homemade or commercial.  The cost is $15.00 to cover rent for the facility and decorations. The Party will run from 3:00 – 9:00 in the beautiful Eastlake Clubhouse, overlooking the lake which will be full of holiday decorations, and there is plenty of parking in the parking…
Find out more »
January 2018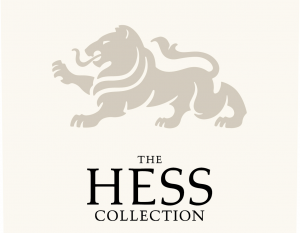 The wines poured this evening will be from The Hess Collection, Artezin and Calafia Cellars. Hess wines offers three distinct tiers of wines from Mount Veeder, from Napa Valley, and Hess Select, which sources fruit from the Northern and Central Coasts of California. Hess Wines has distinguished itself as a premium producer of Cabernet Sauvignon and Chardonnay.
Find out more »
+ Export Events