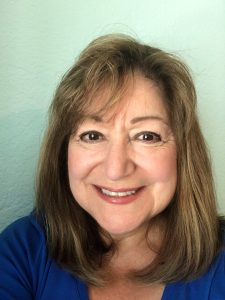 Linda Flemins
Statement of Candidacy
My name is Linda Flemins, and I am respectfully declaring my candidacy for a seat on the Board of the Orange County Wine Society (OCWS).
I am a retired Certified Public Accountant (CPA). I worked for the U. S. Treasury Department for 37 years as
A Senior Manager in charge of managing Large Corporate and International Tax Haven Audits, including the management of CPAs, Accountants, Attorneys, Engineers, Outside Contractors, and Industry/Technical Issue Experts
A Technical Expert on Intangible Assets, Amortization, Depreciation and the Media and Entertainment Industry
An Instructor and Presenter preparing and teaching technical and industry presentations to numerous types and sizes of audiences
A Projects Manager developing innovative special projects including development of the Los Angeles Tax Haven Program, Coordinated Industry Technical Issue Papers and Working on the "Commissioner's Workforce of Tomorrow Leadership Project".
President of the non-profit Hispanic Internal Revenue Employee organization.
In the past six years I have been a member and active volunteer for as many OCWS events as possible to learn and help fulfill the purpose of the organization which is to promote the knowledge and understanding of wine and provide for student scholarships. My volunteer activities include:
The Commercial Wine Competition – Wine Cataloging; Wine Sorting; Score Verifier; Winery Caller; and Awards Medal Mailer
The Home Wine Competition – Steward and Awards Medal Mailer
The Orange County Fair Wine Courtyard – Cashier, Cash Verifier, Server, Wine Seminar Assistant, Courtyard Set-up, and Teardown.
Member of the Wine Program Committee including program development and critique
Member of Cook's Caucus
For the past 30 years I've been passionate about wine. Not only tasting but learning about and sharing my knowledge of wine. My experiences include:
Pasadena City College Italian Wine Courses including four trips to Italy to experience Italian wine, food, and culture. Areas visited: Tuscany, Umbria, Sicily, Amalfi Coast, and Ischia.
Vinolust Classes taught by Sasha DeJaynes – courses include Bordeaux, Loire, Burgundy, Spain, Portugal, South Africa, New Zealand, Australia, Wine Tasting and Evaluation Courses
Road Scholar Bounty of Baja Mexican Wine and North of Napa Lake County Wine travels and courses.
OCWS Home Wine Judging Seminar and Home Wine Kit Class
Every OCWS volunteer opportunity I've experienced has led to not only satisfaction in accomplishing the purpose of the organization, but enjoyment in meeting and conversing with interesting and fun people as well. I want my positive and fun experience to be your positive and fun experience.
I have the business acumen, OCWS knowledge; wine knowledge; and passion along with desire to dedicate my time towards achieving the purpose of the OCWS. I will listen and maintain an open mind for innovative ideas and share my knowledge of wines. I promise to work diligently to make the OCWS the absolute best it can be. Please vote for me and allow me the honor of serving on the OCWS Board of Directors.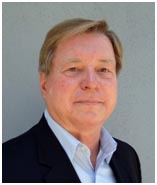 Rich Skoczylas
Statement of Qualifications
My name is Rich Skoczylas and I ask for your vote to re-elect me to the Orange County Wine Society Board of Directors. Those of you who know me, know my passion for the OCWS and its success. I have one more term to which I can commit to the Board and promise that I will do everything I can to work towards laying a foundation to assure the future of the organization.
Briefly, a few of my professional and OCWS related experiences and credentials that qualify me for a Board position include:
Professional:
Detailed management and budgeting skills sharpened as a career officer in the United States Air Force

Program Manager to launch satellites into space at Vandenberg AFB
Air Force Director of Engineering and Program Management

Electrical Engineering and MBA degrees
As a Certified International Project Management Professional — Improved and streamlined management operations, developed and managed program budgets with several major companies – Hughes Aircraft, the Boeing Company, ITT Industries, Steven Myers & Associates, Accenture, and Science Applications International Corporation (SAIC)
Wine Society Pursuits:
Past Board Director, Secretary, Vice President
A few of my Wine Society volunteer activities include:
Organized Wine Society trips – Paso Robles, Napa, Sonoma, and Santa Barbara
Active participant at the Commercial and Homewine Competitions
Cooks Caucus cooking group member to prepare tasty, decadent desserts
Dine with Wine Coordinator
Winery Program Coordinator
Volunteer Schedule Coordinator for the Courtyard at the OC Fair
Plus, a myriad of other things throughout the years
Looking to the future, I believe:
Opportunities for improvement abound
Our volunteer members are the core of the Wine Society
Recruit a new generation of volunteers to get involved with the organization who have fresh ideas
Mentor new members: draw on lessons from the past to motivate the Wine Society future
The past two years we've made difficult Covid decisions; let's continue to safely move on
Contact me as your Board member to listen to your concerns with the Wine Society, to hear what you want and be a voice to present your views to the entire Board
Thank you for your consideration. I would greatly appreciate your vote.
Sincerely,
Rich Skoczylas
John Lane
My name is John Lane and I am declaring my candidacy for a position on the Orange County Wine Society Board of Directors.
I have been a member of the Orange County Wine Society for over 5 years.   During that time my wife and I have attended many of the events that are offered.  We have volunteered in one capacity or another at each event (registration, clean up, decorating, tear down, serving at events and the fair, pouring, stewarding, etc).
I have been involved with the Commercial Competition since we became members.    This year I increased my volunteer commitment to the competition and worked directly with Liz and Lloyd Corbett in the transition of the cataloging of the entries for the Orange County Fair starting next year.   In addition to this commitment, I am also a home wine maker and involved with the home wine makers group.   I have assisted with the Home Wine competition every year as well. I worked directly with Stacey Taylor and took the lead for the scoring team in 2021.   This year I was head coordinator for the judges.
I recently retired as the director of Quality Assurance in the aerospace manufacturing industry.  I am no stranger to cost cutting initiatives and maximizing efficiency but keeping the needs of the team at the forefront to assure morale and personal relationships are maintained.
Theresa and I have two (2) sons.    We have been heavily involved in other volunteer activities throughout their youth.   Scouting and various sporting programs are just to name a few.  We have found ourselves involved at key levels of many of these organizations.
One of my most memorable and rewarding volunteering experiences was with the Scouting program.  I began this journey when our sons were in elementary school. I volunteered as the Committee Chair for our local scout pack. As part of my role, I oversaw the Committee members and supported the Den Leaders to ensure a quality program. As my sons progressed in the scouting ranks, I became an Assistant Scoutmaster and then took over as the Scoutmaster of Troop 604-in Lake Forest, CA.   I worked directly with the Scouts providing direction, coaching, and support.  This role also required me to work with adult leaders within the program to develop and maintain the program that would provide the best experience for the youth in our care.
I have a passion to learn about wine.  I have taken many courses and spent countless hours talking to winemakers about wine, educational programs as well as reading current materials in the industries.  I believe in the mission of the OCWS and feel that I have the business background, knowledge of how the organization works as well as wine knowledge to be of good benefit to the society.
I am very approachable and will listen to your concerns and suggestions.  I would be honored to represent all our members as a newly elected board member of the Orange County Wine Society.