At the Annual Business Meeting held in September, our volunteers were recognized for the many hours of service and effort they dedicated to the Orange County Wine Society over the last Board year. As the organization has only part-time employees, it relies on its volunteers for everything from guiding and managing the organization to planning and running events. Most volunteer work is done "behind the scenes" and unnoticed by many. Our volunteers make this the successful organization that it is, and we encourage everyone to get involved. This is a great way to see how the OCWS works and to meet new friends.
The OCWS presented a Special Award to Dennis and Carol Esslinger, Lora Howard and Marjorie Trout for their many years of dedication to the Commercial Wine Competition. Congratulations and heartfelt gratitude are extended to these extraordinary members.
In recognition of the hours of service, the OCWS rewards its volunteers with gift certificates redeemable for admission to OCWS events only. Please note that this year instead of printed coupons being distributed, the coupon amount will be posted as a credit on each member's account. Thank you to the following volunteers for their efforts during the 2016-2017 Board year.
– George Cravens, Director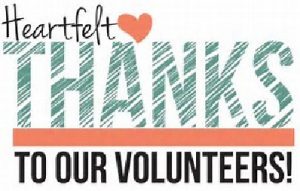 $50 Discount Coupon
Leslie Brown
Lloyd Corbett
Courtney
Kevin Coy
Georgia Crane
Marcine Crane
Chris Cunningham
Noel De Soto
Kevin Donnelly
Jim Downey
Lynda Edwards
Wendy Eld
Carol Esslinger
Dennis Esslinger
Sharon Finkle
William Forsch
John Goodnight
Larry Graham
Kim Guerin
Gregory Hagadorn
Janet Hammond
Marie Hawthorn
Helga Hrowal
Michael Iglesias
Karl Kawai
Virginia Kawai
Cheryl Knapp
Ken Knapp
Michael Koval
Kevin Lite
Janet Marino
Sue McDonald
Shirley McManus
Linda Mihalik
Marcy Ott
Charley Owen
Vivien Owen
Paul Peal
Sam Puzzo
Rochelle Randel
Carolyn Redding
Walter Reiss
Cal Rietzel
Ronna Rowe
Karen Russell
Scott Sayre
Irene Scott
Ken Scott
Jack Shepard
Suzy Skoczylas
Frank Solis
Dave Stancil
Wendy Taylor
Bob Topham
Marcia Vaughan
Richard Ward
Rick Weber
Taren Weber
Jolen Zeroski
$25 Discount Coupon
Laura Acocella
Nancy Ball
John Carnes
Judy Chapel
Greg Collins
Paul Durning
Nancy Edwards
Stephen Edwards
Charles English
Kate English
Yale Finkle
Carol Frank
Kathy Fusaro
Alison Godleski
Mark Godleski
Jane Goodnight
Jim Graver
Jerry Guerin
Kelly Hagadorn
Fred Heinecke
Jim Hume
Rodney Jeu
Robin Lang
Maria Loera
David McCann
Joan McCann
Robin McCormick
Linda McLean
John Molina
Leland Mote
Mary Mulcahey
Mo Naraghi
George Ott
Janet Peal
Eddie Petros
Ed Reyes
Sue Rietzel
Janet Riordan
Greg Risling
Craig Rowe
Peter Schlundt Bodien
Linda Shepard
Pat Solis
Dean Strom
Robyn Strom
Walt Thurner
Tom Tippett
Barbara White
David White
$10 Discount Coupon
Shilo Bartlett
Leah Beattie
David Brown
Chris Bruce
Hank Bruce
James Burk
Kelly Carnes
Pam Carter
Carolyn Christian
Katherine Coltrin
Linda Downey
Jim Flores
Ellen Flynn
B.J. Fornadley
Tina Fornadley
Claude Fusaro
Beverly Genis
Mary Giedzinski
Ronald Gray
Melinda Guillory
Elise Haussler
Paul Haussler
Dan Hayes
Leslie Hodowanec
Will Holsinger
Lora Howard
Lynelle Hustrulid
Nancy Jeu
Susan Johnson
Kathy Krieger
Kendall Madsen
Don Mason
Tomie Mason
Roberta Morgan
John Nation
Ron Nickens
Kim Philhart
Connie Power
Bruce Powers
Debbie Renne
Elisa Roddy
Wilton Roddy
Germaine Romano
Robert Romano
David Rutledge
Judy Rydburg
Courtney Schlott
Theresa Schlundt Bodien
Irene Serna
Raul Serna
Tami Stancil
Dave Wiegand
Richard Wolsfelt
Sara Yeoman